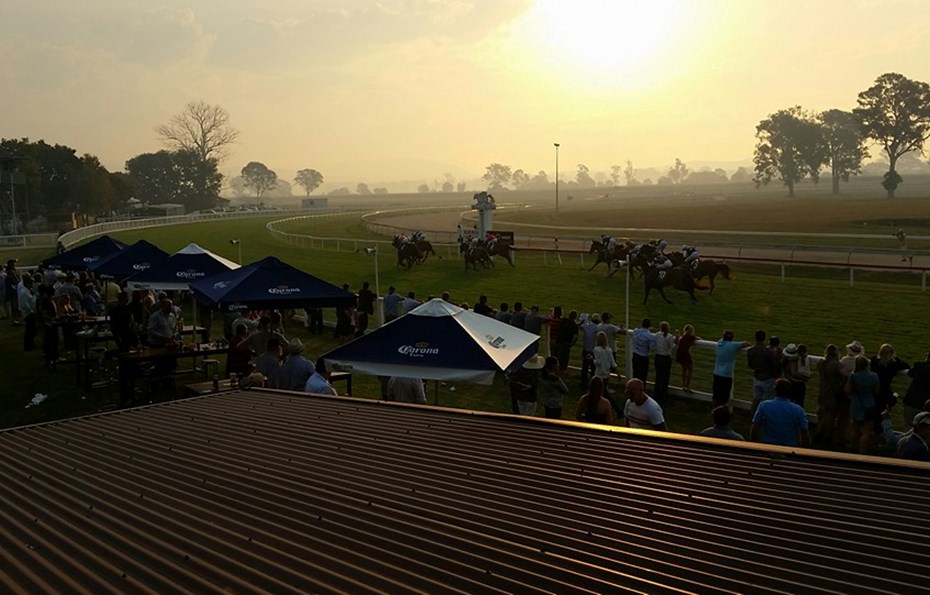 2015 Raceday raises $7,000 for Cancer Council Queensland
Wed 13 May 2015
BEAUDESERT HIBERNIAN CHARITY RACEDAY BENEFIT CANCER COUNCIL
Susie Cunningham, Beaudesert Times
25th May, 2015
RACEGOERS helped raise about $7000 for Cancer Council Queensland at the Beaudesert Hibernian Charity Race Day on Sunday.
The 2015 Beaudesert Hibernian Cup went to Beaudesert horse owner and trainer Robert Lyford, whose chestnut gelding Back to Abilene won the 2450m cup race with a time of 02:39.990 minutes.
Support was strong for the annual fundraiser, with local crowds being bolstered by busloads of racegoers from Brisbane and visitors from interstate.
Cancer Council Beaudesert president Jenny Enright said it was heartwarming to see so many people uniting to raise money for cancer research and support.
The fashions on the field women's competition was hotly contested, with about a dozen women taking to the catwalk to parade their race-day outfits.
Maryborough woman Heidi Dugdell won the event and Ellie Ratz of Brisbane and Helen Morgan of the Gold Coast were runners-up.
The men's winner was Queensland Country Life columnist Phillip Bate and runners-up were Greenbank man Trevor Nunn and Australian Community Media Queensland and Northern Territory group managing editor Brad Cooper.
The 2016 Beaudesert Hibernian Charity Race Day will be on May 22.
For more information visit www.hibernianraceclub.com