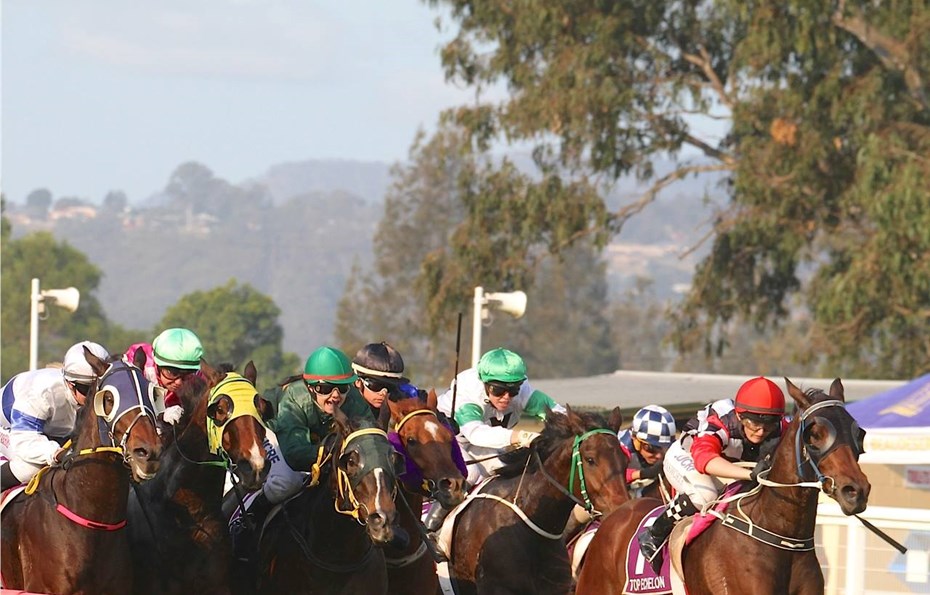 A history of giving comes alive – by Bill Hourigan and Brad Cooper
The Beaudesert Hibernian Race Club holds a unique and treasured place within the Australian horse racing community.
It's been more than a century since the club's earliest beginnings were stirred and seven decades since the first charity race meeting under the Hibernian banner was held in the Beaudesert district.
It marks a proud tradition of more than a century of continuous service to Beaudesert and beyond throughout Queensland, stretching back to January 1, 1895.
In that year, three local landowners – Richard Deerain, Edward Woods and Jeremiah Dunn – staged their inaugural meeting as members of the Kerry Race Club at the Deerain property, Shamrock Vale, Kerry, south west of Beaudesert.
By 1907 a separate identity was born, resulting in the Hibernian Race Club conducting "Hack Races" on the Shamrock Vale course in conjunction with the Kerry Race Club. The event had now become an annual New Year's Eve race meeting, but still held to raise funds for the local community.
World War II saw the two clubs go into recess in 1939. Soon after the war, the Kerry Race Club re-emerged with the objective of building a Catholic Church, producing what was briefly known as "The Kerry Church Building Fund Race Club".
On August 5, 1948, the still dormant Hibernian Race Club merged with the Kerry Church Building Race Club and registered with the Queensland Turf Club. The modern Beaudesert Hibernian Race Club as we know it today was born, conducting its first race meeting under the Hibernian banner on June 22, 1949. The feature race on the program was the Beaudesert Hibernian Handicap run over 1600m with prize money of 100 pounds.
In the mid 1950s, the Beaudesert Hibernian Race Club was granted permanent status in the provincial circuit by the QTC. It was the only provincial club in Queensland to be granted a permanent "Charity Race" date.
Local Catholic priest, Monsignor Owen Steele was elected chairman of the club. His vision was to build an establishment for "wayward" boys, later to be known as Boystown. In 1961, the first Boystown race meeting was held, the forerunner of the annual Boystown Race Day. More than 100 bookmakers would arrive from all over Queensland to field at the popular event, catering to crowds upward of 6000 as the race meetings grew in popularity.
In 1984 a record $70,000 was raised and donated to Boystown as a result of the race meeting. Between 1961 and the final Boystown Race Day in 1988, more than $500,000 was raised in support of Boystown. The Mount Olivet Hospital in Brisbane became the beneficiary of the race day in 1989, an association that continued for 13 years, raising nearly $1 million for the sick, aged and frail and terminally ill.
Since 2003, the Beaudesert Hibernian Race Club has raised funds for the Wesley Hospital Breast Cancer unit, RACQ Careflight rescue and most recently Cancer Council Queensland.
Beaudesert Hibernian Race Day – Racing for charity