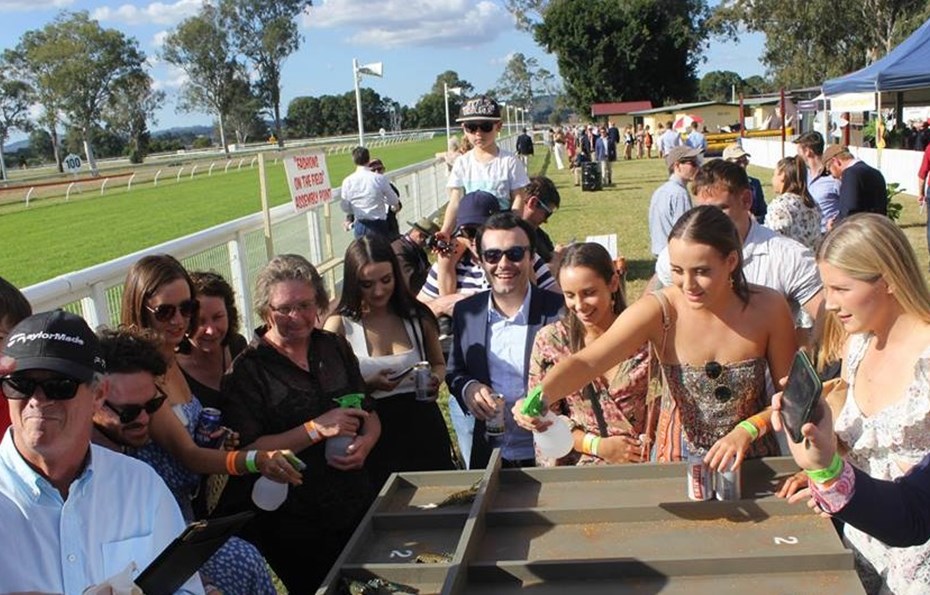 2014 Raceday proves a winner
Sat 24 May 2014
BEAUDESERT HIBERNIAN CHARITY RACEDAY PROVES A WINNER
Sharon Worboys, Jimboomba Times
24th May, 2014
THE Beaudesert Hibernian Race Day has been a staple of the local social calendar since 1948, but this year's blending of racing codes gave it a whole new layer of appeal.
For the first time in the event's history, crowds who attended on Saturday could enjoy thoroughbred races and harness races – and also had the chance to meet some retired greyhounds.
The dogs were brought by representatives from the Greyhound Adoption Program, to encourage people to re-home those who can no longer race.
The race day raised money for the Queensland Cancer Council, who hosted their own luncheon with 110 guests who enjoyed food wine, Fashions on the Field and raffles throughout the day.
Hibernian Racing Club president Tim Kelly said the event was always popular.
"This race day has really established itself as a genuine family day which everyone can come along and enjoy," he said.
"There is always a great atmosphere and people of all ages have a good time."
He said he was pleased to bring together different racing codes.
"It is a first for us – it is really exciting to have the two races here, as well as having the retired greyhounds so that people can be encouraged to re-home them when they can't race."
Queensland Cancer Council Beaudesert Branch chairwoman Jenny Enright said she was delighted with the turnout, the atmosphere, the weather – and the prospect of raising money for cancer research.
"We get people coming back here every year, it is such an enjoyable event in a great spot," she said.
"It's the perfect day for it too. Everyone is having a fantastic time."
Yabby racing, a jumping castle and face painting ensured all ages were catered for.